What The Condo Marketing Brochures Don't Tell You - Magnolia Residences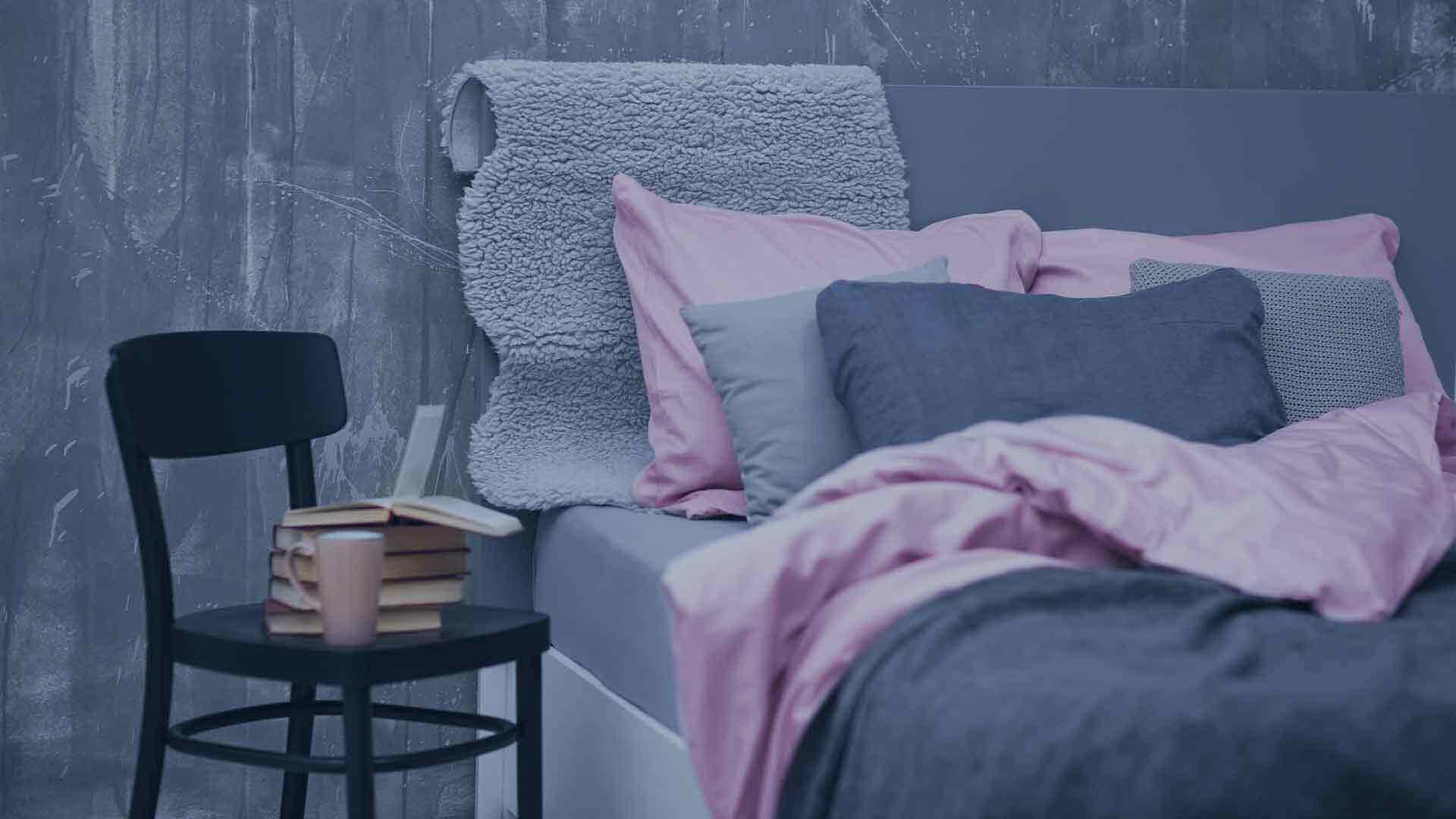 The primary benefits of condo ownership usually include affordable ownership, a convenient location close to the workplace or school of choice and as a means of investment. Much has been written about such benefits, the PROs, but it is wise to look at unexpected hassles or the CONs.
Once you've checked out the basic features of the property you're looking to purchase, there are a few other factors worth taking into consideration. Before signing on the dotted line, check out the condominium's bylaws which should talk about fees, parking, pets and any other rules you will need to know. Of primary importance are two financial concerns -- the monthly association dues and homeowner's insurance. The monthly association dues refers to fees paid by homeowners to cover the general maintenance and insurance of the property complex. Homeowner's insurance, on the other hand refers to a type of property insurance that provides personal insurance protection against losses that occur to one's home, its contents, loss of use (additional living expenses), or loss of other personal possessions of the homeowner, as well as liability insurance for accidents that may happen at the home or at the hands of the homeowner. Details of these expenses and fees should be listed in the condo's bylaws. Be sure to check these out to avoid unexpected expenses that may pop up in your monthly housing budget. Other important Bylaw clauses to check out are: the complex's operating budget, subleasing and remodelling restrictions. How the operating budget is structured and used will directly impact the maintenance of the development complex and limitations on whom you can rent the unit to (in case you choose not to live there) and the structural changes you can make to the unit, in case you want to upgrade it. Don't feel embarrassed to get a lawyer's opinion on these matters before you finalize the condo purchase – some may say you're being too demanding and/or nit-picky but in the end, you'll be glad you did.
Besides the more tangible financial costs, there are other softer considerations that deserve your attention. There is the social setting of the condo you're thinking of buying – getting to know whether your prospective neighbours will be a good fit for you is paramount. Older couples that want to avoid the empty nest syndrome and sell their 3-4 bedroom homes, may contemplate condo living due to their decreased need for living space. Such a couple could be transitioning into retirement and would be well advised not to buy a condo unit next to hard-partying single young professionals, or vice versa.
A short walk around the property, knocking on a few doors as a potential buyer may give you answers to questions the real estate broker hasn't answered. There is nothing like a different point of view, especially without the sales pitch. Besides learning about who you may come to live next to, you may be able to learn about how much your prospective neighbours enjoy living in the complex.
But once you've looked at the fine print and found the details to your liking, there are a good number of condominium projects to consider, including those found within landmark mixed-use complexes such as Magnolia Residences in New Manila, a four-tower, high-rise condominium right next to the Robinsons Magnolia Mall. The Mall not only features prime retail brands but also a park with lush greeneries and public art. At the center of the park will be a food gallery and that can be used for outdoor events. Topping the complex will be an expanded amusement center, featuring cutting edge cinemas and a VIP screening room with a guest lounge. An air-conditioned chapel will be built on the fifth and top most level deck, together with a five-storey office development foreseen to be among the choice corporate addresses in the New Manila area.
The mixed-use complex is designed to meet the demand for exclusivity and comfort typical of villages in the New Manila area, while providing the consummate urban lifestyle that offers work, play and relaxation options. It can be found in close proximity to various key centers in Quezon City for leisure, business, health and education. Public transportation is a major plus for residents in the area as Manila, Makati, Cubao and Ortigas are just a few minutes train ride away via the LRT 2 line. Top notch medical care is readily accessible at hospitals nearby like St. Luke's Medical Center and Cardinal Santos Medical Center. Tier one schools are similarly close by, with Immaculate Concepcion Academy, Xavier School, St. Paul University, La Salle Greenhills and Trinity University of Asia , just a short distance away.
Magnolia Residences developer, Robinsons Land Corporation, is a trusted real estate developer with a superlative array of property developments that include some 32 shopping malls, 57 residential buildings, 8 office buildings, 31 housing developments and 9 hotels all over the Philippines. Considered an industry leader in residential construction, Robinsons Land Corporation brings home creation to the next level, through timely delivery of projects, innovative features and community-building. Robinsons Land Corporation, recently received the Best Developer Philippines Award from the Dot Property Philippines Awards in 2017. It received this award for having numerous preeminent projects, in various sectors including, the residential, office, hospitality and retail sectors. Another important award, Real Estate Personality of the Year, was recently given to Frederick D. Go, RLC's President by Property Guru Phils. This was given to him for having left lasting contributions to the country's dynamic real estate industry.
In recognition of Robinsons Land Corporation's commitment to build residential projects that meet and even surpass the dreams of local homebuyers, it received the award for Best Developer Philippines, the highest honour from The Dot Property Philippines Awards 2017. Winners are selected by Dot Property Philippines and Dot Property Magazine based on a number of factors created specifically for each individual category. The Dot Property Philippines Awards 2017 was sponsored by LeadingRE, the home of the world's market-leading independent residential brokerages.
Magnolia Residences in New Manila features the standard building features of similar top notch high-rise projects of Robinsons Land Corporation including high-speed elevators, CCTV monitoring of selected common areas, smoke detectors and fire alarm with sprinkler system at all common areas, annunciator panel with emergency speaker at all floors, standby power generators for common areas and selected outlets in the residential units, as well as four parking levels. Units range from 1 to 3 bedroom cuts and feature standard condominium features like entrance panel doors with viewer, intercoms per unit connected to the Security/Reception counter, provisions for cable and telephone, electrical power provision for air conditioners, electronic ranges and refrigerators, there are individual electric and water meters, ventilation for kitchen and toilets, provision for multipoint water heater line (excluding water heater) for toilet, also automatic smoke detectors and fire alarm with sprinkler system in all units, and for the larger select units, Utility Rooms with toilets as well as Balconies are available.
Residential towers will feature distinctive amenities in each building, providing residents of the complex a wide and well thought out range of amenities that allow for unwinding, workouts, and lounging/playing with family and friends. Available for use are multi-purpose function rooms, gyms, locker & shower rooms, children's playroom, game room, library, a Zen garden, a jogging path, swimming & kiddie pool, a barbecue pit, gazebos, sundeck areas, rock garden, and even open lawn expanse. Also available will be badminton courts, table tennis rooms, a wading pool/Jacuzzi, tree house, and even a children's outdoor playground.
Due diligence is the key to a wise real estate purchase like an upscale condominium at Magnolia Residence in New Manila. Don't let sophisticated and alluring marketing campaigns and printed collaterals be the primary basis for such an important financial decision and investment. Take a look at the fine print as well so that you can get a picture of what life will be like in your future condominium home. With the numerous awards and recognitions Robinsons Land Corporation has received from local and global industry experts, choosing a property conceptualized, developed and finished by one of the more recognized Best Developers in the country, condo life can be doubly enjoyable.